OUR SHOW AND CONCERTS
"Dancing Queen" – Our semi-live concert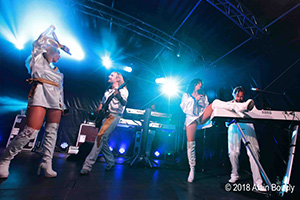 A tribute night to remember!

Length of the show: 75 minutes

The artists will be available for signatures after the concert.

5 artists on stage




"Super Trouper" – Our live concert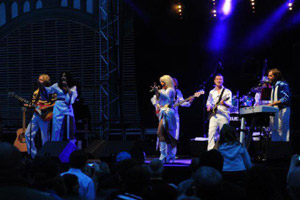 The tribute band Abba For Ever presents a full live show with all its members!

Length of the show: 90 minutes

The artists will be available for signatures after the concert.

8 artists on stage






A selection of the places where Abba For Ever have performed in France are: Rosny-sous-bois, Bourg en Bresse, Le stade de France, le Club Méditerranée, Charleville Méxières, Lyon, Ajaccio, Carcassone, Strasbourg, Lourdes and many more…
But they have also performed abroad in for example Lebanon, Belgium, Switzerland, Morocco, Spain, and Greece etc.

As well as on TV on French national TV channels FR3 and TF1.